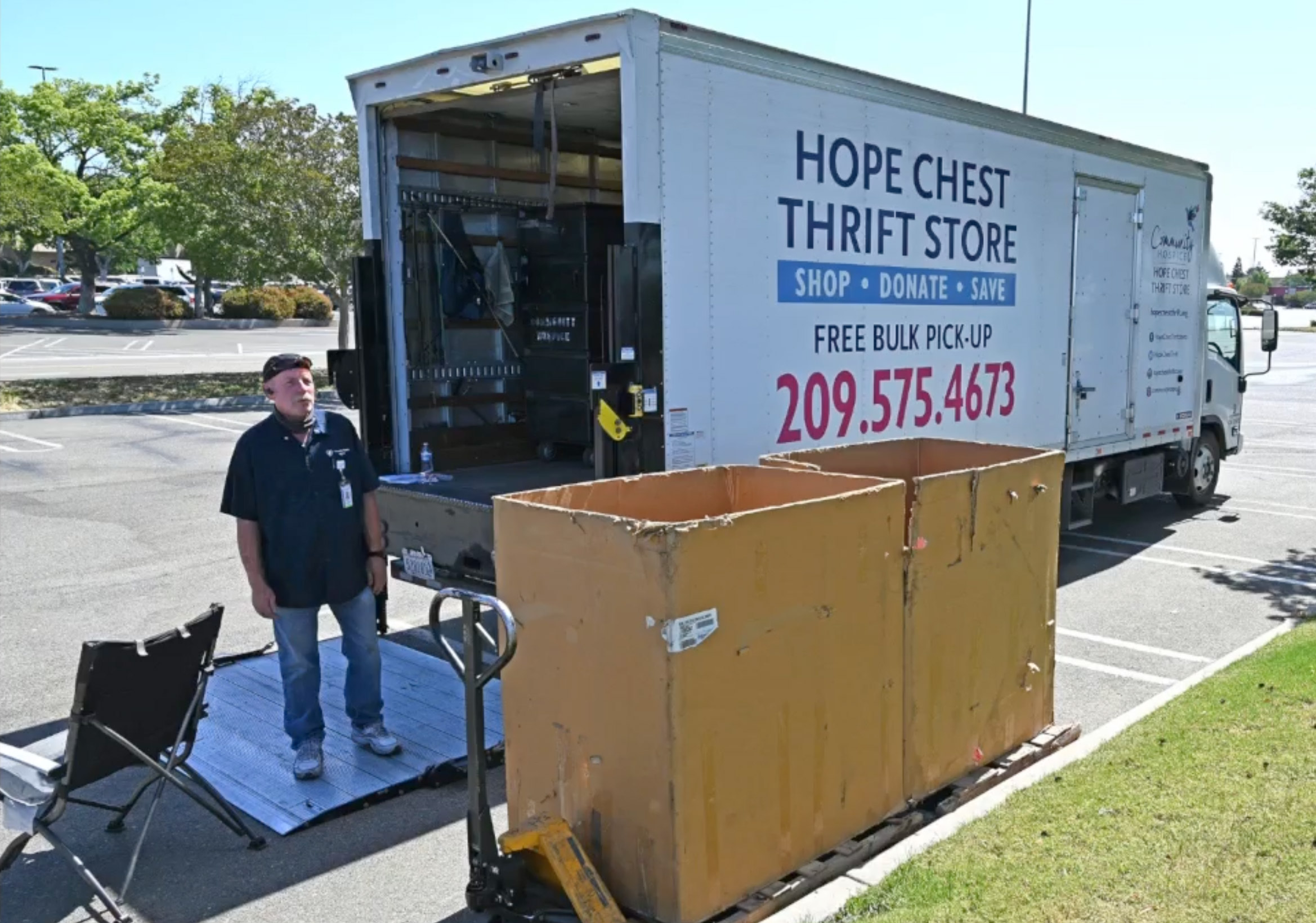 Bulk Donation Pick Up
The Community Hospice Hope Chest Thrift Stores rely on the generous donations of the community. We are happy to offer free bulk donation pick up of gently used items from residences, local business and other community organizations. We offer donation pick up from the following cities:
Escalon • Modesto • Oakdale • Ripon • Riverbank
To schedule a pick up please provide the following information and someone will contact you shortly.